Wade Hoxtell
Head of Operations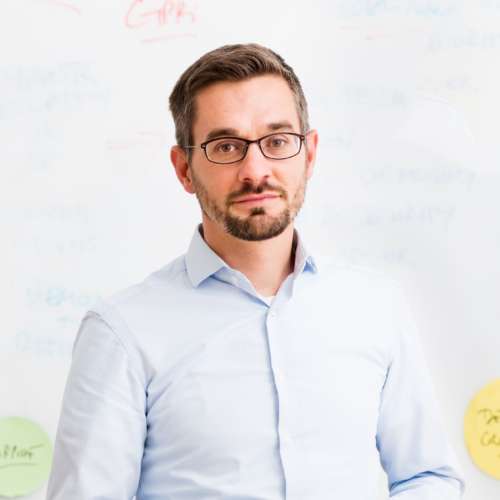 In addition to serving as head of operations at the Global Public Policy Institute (GPPi) in Berlin, Wade Hoxtell focuses on international and German development policy, multi-stakeholder partnerships – particularly the role of the private sector in development and humanitarian assistance – as well as as well as technology-related topics such as automation, artificial intelligence, and cybersecurity in development.
His current projects include a study on automation and the future of work in Sub-Saharan Africa as well as supporting the African Policy Circle, a group of African civil society organizations and think tanks. He also supports various UN organizations with partnerships between the UN and the private sector. In the past, he coordinated GPPi's Global Energy Governance work and the Transatlantic Energy Governance Dialogues conference series.
Among others, his publications include Multi-Stakeholder Partnerships and the 2030 Agenda – Challenges and Options for Oversight at the United Nations; Business Engagement in Humanitarian Response and Disaster Risk Management; and The EU-US Development Dialogue: Past, Present and Future.
Wade holds a master's degree in European studies from Jagiellonian University in Krakow and undergraduate degrees in international relations, German language and culture, European studies, and global cultures from the University of Wisconsin-Madison. From 2001 to 2002, he studied at the University of Bonn, where he received a state certificate in the German language. Before joining GPPi in 2006, he was a project assistant with the Aspen Institute Berlin. From 2003 to 2004, he worked as a legislative aide in the Wisconsin State Senate.
Languages: English, German
Areas of Expertise
Data & Tech Politics
Sustainable Development
Energy Governance
Multi-Stakeholder Partnerships
Most Recent Publications by Wade Hoxtell