Julian Lehmann
Project Manager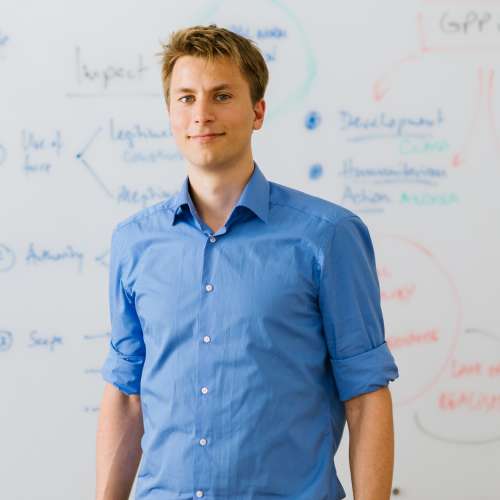 Julian Lehmann is a project manager at the Global Public Policy Institute (GPPi) in Berlin, working on human rights diplomacy and refugee protection. His interests and expertise lie at the interface between law and policy in the areas of migration and human rights promotion. He has advised the German Foreign Office on refugee policy and on inter-governmental dialogue over migration policy. In 2016, Julian organized the Refugee Protection Symposium in Berlin and led a dialogue project on strategic networking by civil society actors.
Julian's commentary has appeared in Süddeutsche Zeitung, Frankfurter Allgemeine Zeitung and Der Tagesspiegel, among other outlets. His book, titled Schiffbruch (Droemer Knaur, 2015), takes stock of the challenges, achievements, and failures of asylum law and policy in the European Union. Before joining GPPi, Julian worked as a protection consultant for the United Nations High Commissioner for Refugees in the Morocco office. As a freelance consultant, he authored studies for the International Institute of Human Rights in Strasbourg and for the European Council on Refugees and Exiles.
Julian is nearing the completion of his doctoral project on EU asylum law, supervised at the Dresden University of Technology. He was a Grotius Research Scholar at the University of Michigan in 2012 as well as a visiting scholar at the University of Lund in 2014, and he remains an affiliate to the Refugee Law Initiative at the University of London. He holds a master's degree in international human rights law from the University of Essex and a bachelor's degree in international relations from the Dresden University of Technology. In 2008, he studied at the Moscow State Institute of International Relations as an exchange student. For his doctoral research, studies and postgraduate traineeships, Julian has received scholarships from the Villigst Foundation, the German Academic Exchange Service (DAAD), the German National Academic Foundation, and the EU's Leonardo da Vinci program.
Languages: German, English, French, Russian
Most Recent Publications by Julian Lehmann