Claudia Meier
Project Manager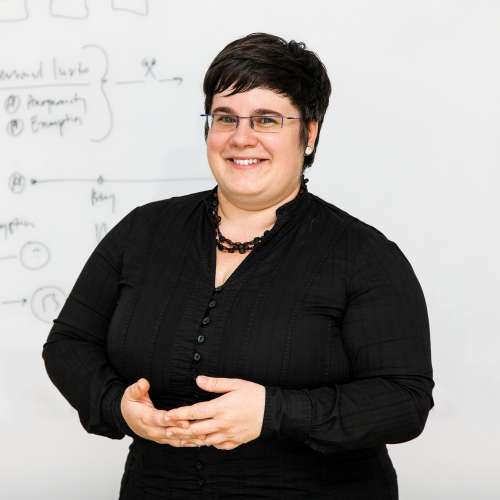 Claudia Meier is a project manager with the Global Public Policy Institute (GPPi) in Berlin, focusing on humanitarian action, peacebuilding, and the use of technology in conflict settings. Her core interests lie in facilitating change processes in organizations, humanitarian protection, and the role of non-traditional actors. Since 2015, Claudia has been a part of the organizing team of the Build Peace conference, a platform for practitioners and researchers driving the use of technology, arts, and research in peacebuilding. In addition, she occasionally performs graphic recording for various institutions.
Previously, Claudia managed the Rwanda and Burundi programs with Interpeace in Nairobi, focusing on mediation, participatory governance, trauma healing, and community dialogue. Prior to that, she worked for the Protection Standby Capacity Project (ProCap) at the UN Office for the Coordination of Human Affairs (UN OCHA) and for the Norwegian Refugee Council in Geneva.
From 2009 to 2012, Claudia was a research associate with GPPi. Her key projects included an evaluation of UN OCHA's regional office in Western and Central Africa, policy development for the European Commission's Humanitarian Aid and Civil Protection department with the INSPIRE consortium, and an evaluation of the Inter-Agency Standing Committee's cluster approach. She also managed the Emerging Donors in Humanitarian Action project, for which she published a case study on India's approach to humanitarian assistance and a peer-reviewed article in The International Review of the Red Cross.
Claudia holds a master's degree in international relations from the Graduate Institute of International and Development Studies in Geneva. During her studies, she interned with the International Federation of Red Cross and Red Crescent Societies, volunteered with the Geneva Red Cross, and served as the Swiss United Nations youth delegate from 2005 to 2007.
Languages: German, French, English, Italian
Most Recent Publications by Claudia Meier