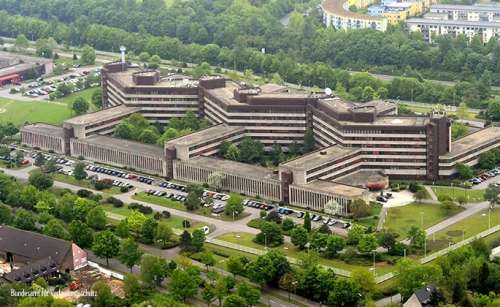 Source: Bundesamt für Verfassungsschutz
When Chancellor Angela Merkel recently cited the "challenges" concerning the National Security Agency as an area that the German government has "tackled excellently" this term, many observers were surprised – not least because, two years into the "NSA affair," the German government continues to vocally criticize American surveillance efforts while failing to address the shortcomings of its own intelligence agencies.
On the one hand, judicial control of German surveillance efforts does not exist and parliamentary oversight remains weak. On the other, the relationship between German intelligence agencies and their American counterparts remains asymmetric. Both issues have implications beyond German borders: They not only undermine Germany's legitimacy as an international advocate for privacy and data protection, but also impede consistent transatlantic intelligence cooperation.
Indicative of such troubles are recent revelations of cooperation between the National Security Agency and the German domestic intelligence service – called Bundesamt für Verfassungsschutz, or BfV. In August, the German newspaper Die Zeit disclosed the "terms of reference" of an agreement between BfV and NSA. The BfV had apparently made a questionable bargain: In exchange for access to the NSA's powerful search-and-analysis software, XKeyscore, BfV agreed to "share all data relevant to NSA's mission" with the American intelligence agency "to the maximum extent possible."
...
To read the full piece, please visit the Lawfare Blog.